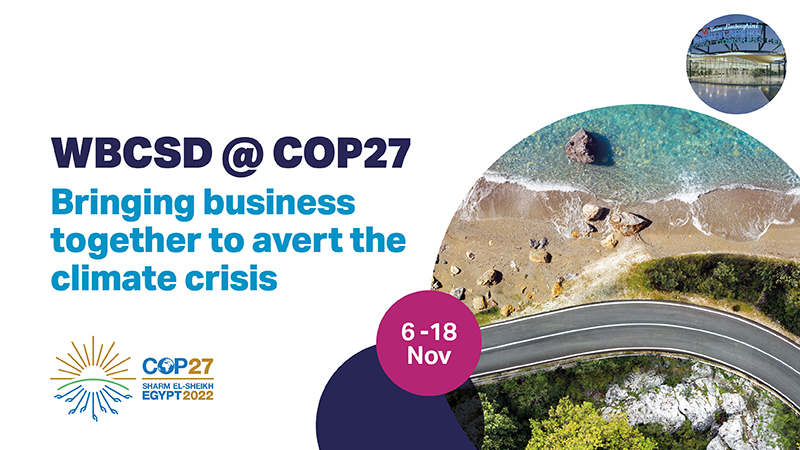 WBCSD will orchestrate a strong business presence at COP27 and share a dedicated Business Pavilion in the Blue Zone with the We Mean Business Coalition, in addition to being present at many other events and gatherings. The Business Pavilion is a convening and networking hub to promote, discuss and share solutions. If you are at COP27, please visit us in person for the events we will be hosting.   
Aside from the Business Pavilion in the Blue Zone, WBCSD and our members will also be present at various events and gatherings. With a focus on delivering transformational change and implementing real actions, WBCSD will co-organize events with partners, and send representatives to various events hosted in venues across Sharm El-Sheikh.  
Stop by the Business Pavilion in the Blue Zone or catch some livestreams online.   
The tentative program below is currently under further development, please check regularly for updates.
Contact
Please contact the WBCSD team on site at copaction@wbcsd.org for any questions and inquiries relating to the program above.