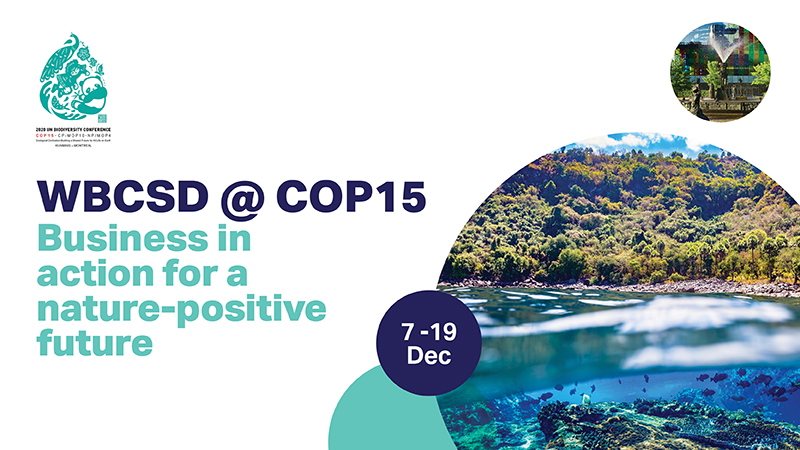 What is COP15?
The second phase of COP15 – the 15th Conference of Parties to the Convention on Biological Diversity – will take place from 7-19 December in Montreal, Canada under the Presidency of China.
The UN Biodiversity Conference will convene governments from around the world to agree to a new set of goals for nature over the next decade. These will be enshrined in the Convention on Biological Diversity (CBD)'s Post-2020 Global Biodiversity Framework (GBF).
The global biodiversity emergency needs to be addressed: more than 1 million species are on the verge of extinction, and more than half of the world's GDP is directly dependent on dwindling natural resources. By protecting and restoring our natural ecosystems, we can store one-quarter of the carbon necessary to limit global warming to 1.5°C. Nature restoration promises to bolster our resilience to fight climate change and adapt to its effects.
The GBF sets out an ambitious plan to implement action to bring about a transformation in society's relationship with biodiversity, to halt and reverse biodiversity loss by 2030 and to ensure that, by 2050, the shared vision of living in harmony with nature is fulfilled. If successful, the GBF has the potential to set transformative goals and targets to unlock these shared benefits, such as protecting 30% of land and seas, restoring large areas, tackling pollution, and mobilizing finance to help achieve the targets.
WBCSD supports the First draft of the GBF, especially with the new inclusion of a specific Target on business. Click here to read WBCSD's recommendations on the draft, including additional amendment suggestions on certain targets to strengthen the Framework so that all stakeholders can work towards halting and reversing nature loss by 2030, and toward a nature-positive future.
A message from Elizabeth Mrema, Executive Secretary of the Convention on Biological Diversity
Key business priorities for COP15
WBCSD will focus on 3 pillars during COP15 
ACCOUNTABILITY
We are building confidence and encouraging companies to take action; the next key step is to create a framework, together with partners, that helps companies to demonstrate progress towards actions set out in the Roadmaps to Nature Positive and the Post-2020 GBF contributions from business.
AMBITION
We know Scope 3 is an important area of impact on nature we need to address; as a first step, WBCSD wants to scope how to integrate nature and biodiversity into the Partnership for Carbon Transparency (PACT). To achieve the transformation needed, we need to mobilize finance for nature (e.g. for Nature-based Solutions), and equally important, move financial flows from nature-negative activities to Nature Positive – including work on repurposing harmful subsidies. Transforming our financial system to Nature Positive will be the biggest lever to accelerate the needed change.
Here is a selection of engagement opportunities by COP15:
Join us for sessions in Montreal, including a WBCSD members-only workshop
Contact
Please contact copcbd@wbcsd.org for any questions or additional information regarding COP15.