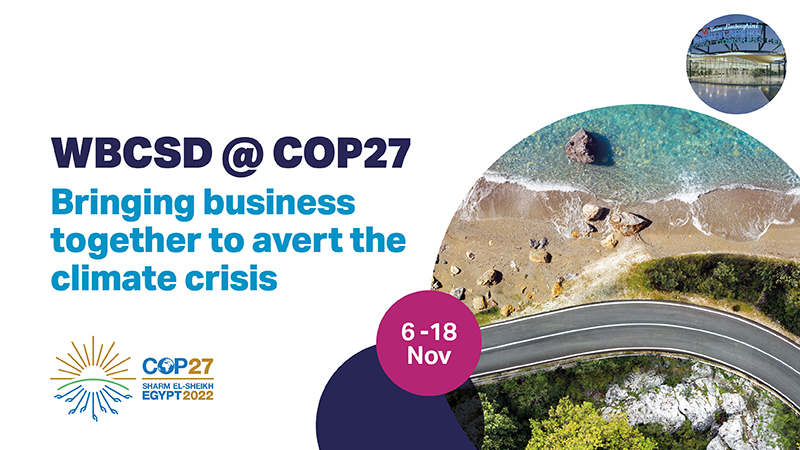 What is COP27?​
Hosted by Egypt, the 27th Conference of the Parties (COP27) of the United Nations Framework Convention on Climate Change (UNFCCC) will take place in Sharm El-Sheikh from 6-18 November 2022.
At COP26 in Glasgow, the global climate community secured wide-ranging commitments on climate mitigation and adaptation, culminating in the agreement of the Glasgow Climate Pact. The Glasgow Climate Pact effectively sealed the rulebook of the Paris Agreement, and at COP27, the attention will be focused on its implementation.
Dubbed the "Implementation COP" by the Egyptian Presidency, COP27 aims to "unite the world to tackle climate change". The stakes are higher than ever: next to the continuing energy and food crisis, we have witnessed flooding in Bangladesh and China, and record-breaking heatwaves in South Asia and Europe, so far this year.
COP27 aims to set in motion the implementation of climate change mitigation and adaptation, with an increased focus on finance and regionalization to secure a just transition.
COP27 will bring together all parties to accelerate this as successful implementation will not happen in isolation and the private sector has a vital role to play. Besides the official negotiations, there are plenty of opportunities for businesses to get involved in Sharm El-Sheikh.
Bringing business together: WBCSD at COP27​
WBCSD will once again orchestrate a strong business presence at COP27, in line with our mission to accelerate the transformation of businesses and their value chains, and the systems in which they operate, to avert the climate crisis, restore nature and tackle inequality.
As an accredited observer organization, we are among the leading private sector organizations bringing an ambitious group of businesses to COP27. Through our collaborative global advocacy engagement, we will amplify the positive voice of sustainable business.
In this capacity, WBCSD will host and contribute to a variety of official side events taking place in and around the conference area. WBCSD also has a leadership role in the Marrakech Partnership for Global Climate Action (MPGCA), the mandated process through which national governments work together with non-Parties, including business, that was launched at the last African COP in 2016 and is coordinated by the High-Level Climate Champions.
Key business priorities for COP27​
WBCSD has a mandate to support business engagement in the COP27 process and facilitate action in support of the negotiated outcomes.
Three themes – Ambition, Action and Accountability – will be front and center of our key asks. Together with our member companies and partners, WBCSD will bring a unified voice of ambitious businesses to drive the action and implementation agenda at COP27, where it will be more important than ever to show how pledges have led to tangible outcomes.
Business leaders can play positive roles as the world looks for leadership in solving the challenge of our lifetime for 9+ billion people to live well, within planetary boundaries by mid-century. We are bringing together leading companies to collectively develop and implement transformational solutions.
Contact
Please reach out to the WBCSD COP Action Team at copaction@wbcsd.org for any inquiries and requests.